The Axis Engineering Approach
The world of manufacturing is one of change, uncertainty, variability and chaos. Dramatic shifts in demand, supply, cost and availability of materials, energy, market conditions, interest rates, geopolitical issues and green initiatives will likely get more volatile.
Axis Engineering Group understands the world of manufacturing and will help you gain control and create a more successful manufacturing environment.
24/7 Emergency Service
What if you could depend on specialized engineers and technicians 24 hours a day, 7 days a week to respond to your situation or emergency?
On-Site Support
Axis is dedicated to offering your company the most efficient onsite support service possible.
Identifying Opportunities
What if you could rely on experienced engineers to identify and recommend incremental savings opportunities specific to your operations before you asked?
Knowledgeable Staff
What if you could partner with an engineering company who takes the time to listen and to learn and understand your operations?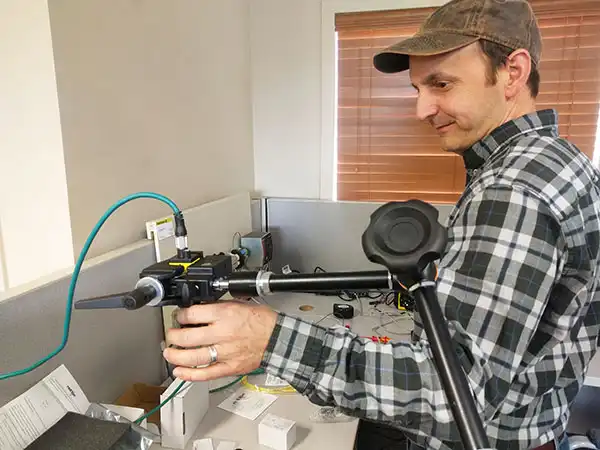 About Axis Engineering Group
Based in Perrysburg, Ohio, Axis Engineering Group is a privately-held systems integrator, machine designer and manufacturer providing electrical and mechanical engineering, and machine building for manufacturing clients throughout the Midwest. Since 1998, Axis has successfully provided engineering solutions and peace of mind to manufacturing facilities in industries such as: automotive, food and beverage, chemical, plastics, die casting, plastics, mining, home appliance, commercial and institutional government.
Axis Engineering Group is professional, accountable, and responsible. When they say they're going to come in, they're going to come in. We've had other electrical engineers come in and want to bid on the work, but we've been so happy with Axis that I don't think we've even entertained that. Axis is easy to work with. When our lines are down, we lose thousands and thousands of dollars, so it's nice to have the support of a company like Axis. At times, we call them in at some of the most difficult times for the company and I'm very happy with the support they provide us.
Axis' primary concern is making sure our needs are met. They are willing to be out here at any time when we give them a call. Others may take up to 24 hours to get out here after we place a call. We can't wait that long and Axis understands that. What does Axis mean to me? They are my security blanket. They give me a warm, fuzzy feeling. They give me peace of mind and are reliable. When all hell is breaking loose, there's not a whole lot of time for emotion. Axis gets here and gets the job done.
Axis supports our internal engineering department. We do not have an EE on staff, so it's nice to have them as a resource. They've turned out to be a valuable asset to us. Axis is very easy to work with. There is not a lot of bureaucracy. Service has been great; they're here when they say they will be here, which isn't always the case with other firms. The detailed invoicing is awesome. Overall, it's been a pleasant experience.
We appreciate the access to them. They are always available when we have an issue, even if it's the weekend. That is really important to us. Another positive thing for us is that they are local. We had been using a firm that was a couple hours away and getting them here in a timely manner when we needed them became an issue. Axis is able to get here when we need them. Some of the other local companies that we've used didn't take the time to learn the plant. They wanted to come in, bang out a job really quick and leave. We were looking for someone who, when we call, understood what we were talking about because they took the time to be out here and learn. To me, there is a lot of value in understanding what a customer's needs are and what they're trying to accomplish, it makes the relationship smoother. I don't have to explain things multiple times. It means a great deal that they took the time to learn our facility, equipment and employees.
Axis is more responsive and more willing to help than I've experienced in the past with other firms. I wear many, many hats at the plant and I can ask Axis to take care of something when I don't have time. That has been extremely reassuring. I don't have to babysit or spend extra time when they're here. They know what we need done and they do it. When we're dealing with a certain issue, especially one that hasn't come up before, it seems like Axis already has experienced what we're going through and are able to find the issue and make solid recommendations for correcting. My team isn't large and don't necessarily have a deep knowledge base in electrical engineering, so Axis is nice insurance policy to be able to tap into
We were so happy and excited about Axis' service that we decided to engage with them on an ongoing service contract. We're been working with Axis for about four years and increasingly have been giving them more and more work as they continue to hit home runs with whatever we need them to do. Their level of responsiveness is great and I really appreciate their transparency, as well. They are very good at communicating what they're doing, how they're doing it and why they're doing it. You don't see that often. Their proposals are line-itemed out and very detailed, so we know where every dollar is going. Being able to rely on Axis on a day-to-day basis takes a huge weight off my shoulders. When I have 5, 6 or 7 problems occurring at the same time, it's nice to be able to call Axis, have them come quickly and focus on a couple of those problems. That alleviates a lot of stress for me.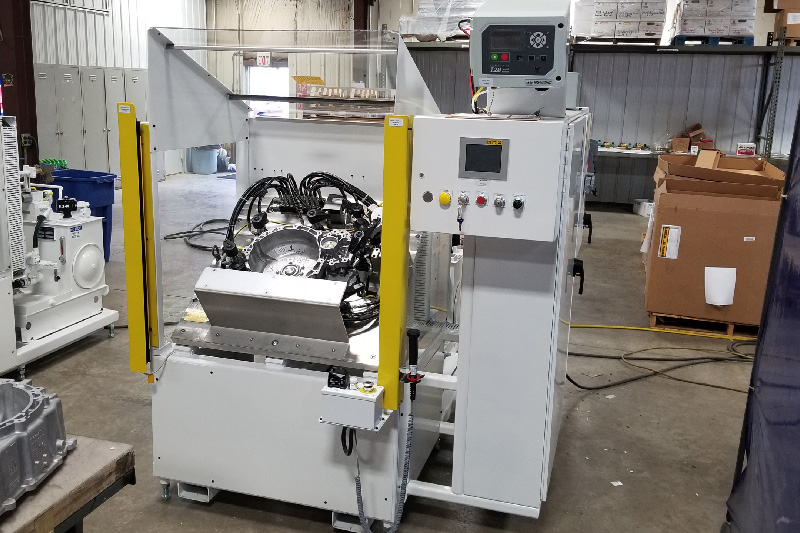 Complimentary Evaluation
See what the Axis Approach can do for your facility.
Delivering Manufacturing Peace of Mind ™