Delivering Manufacturing
Peace of Mind
™

Since 1998
The world of manufacturing is one of change, uncertainty, and variability. We understand this world and help manufacturers achieve control, clarity, and confidence.
Why Axis Engineering Group?
Never a One-Size-Fits-All Solution
We never recommend a "one size fits all" packaged solution as we understand that every situation is unique. Through conversation, observation and research, we provide qualitative and quantitative solutions that improve control and reliability of your system and equipment.
7-point Value Implementation Process
Our process creates an environment for the successful completion of your project. We guide you through each part of the process and ensure reliable feedback and communication.
1. Investigate
2. Discuss
3. Troubleshoot
4. Propose Solutions
5. Implement
6. Educate & Train
7. Communicate
Flexible, Versatile, Innovative Engineering Expertise
Because we're smaller, we try harder, hustle faster and are more flexible. Our approach and culture allows us to become part of your team.
Trusted By Companies Around the Country.
We provide engineering solutions and peace of mind to manufacturing facilities in industries such as: automotive, food and beverage, chemical, plastics, commercial and institutional government.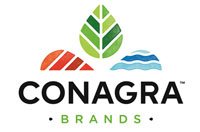 " Axis Engineering Group is specialized, accountable and responsible. When they say they're going to come in, they're going to come in. When our lines are down, we lose thousands of dollars, so it's nice to have the support of a company like Axis. "
" Axis is a company that, when we call, understood what we were talking about because they took the time to be out here and learn. To me, there is a lot of value in understanding what a customer's needs are and what they're trying to accomplish. "
 " Axis is more responsive and more willing to help than I've experienced in the past with other firms. I wear many hats at the plant and I can ask Axis to take care of something when I don't have time, which is reassuring.  They know what we need done and they do it. " Complimentary Evaluation
See what the Axis Approach can do for your facility.
Delivering Manufacturing Peace of Mind ™